Massage on the Gold Coast has been renowned for a tourist or holiday luxury. However, we have found the treatment imperative to overall body maintenance and management. Gold Coast based Briana Eades offers remedial massage, deep tissue massage, fascia releases, pre and post natal massage, lymphatic drainage, aromatherapy and reflexology. The massage therapist based within the Physiotherapy clinic in Southport on the Gold Coast, brings a brilliant culture of qualified professionals offering a multimodal team based approach to each clients management. So we present to you AND we welcome back to the Gold Coast the super experienced…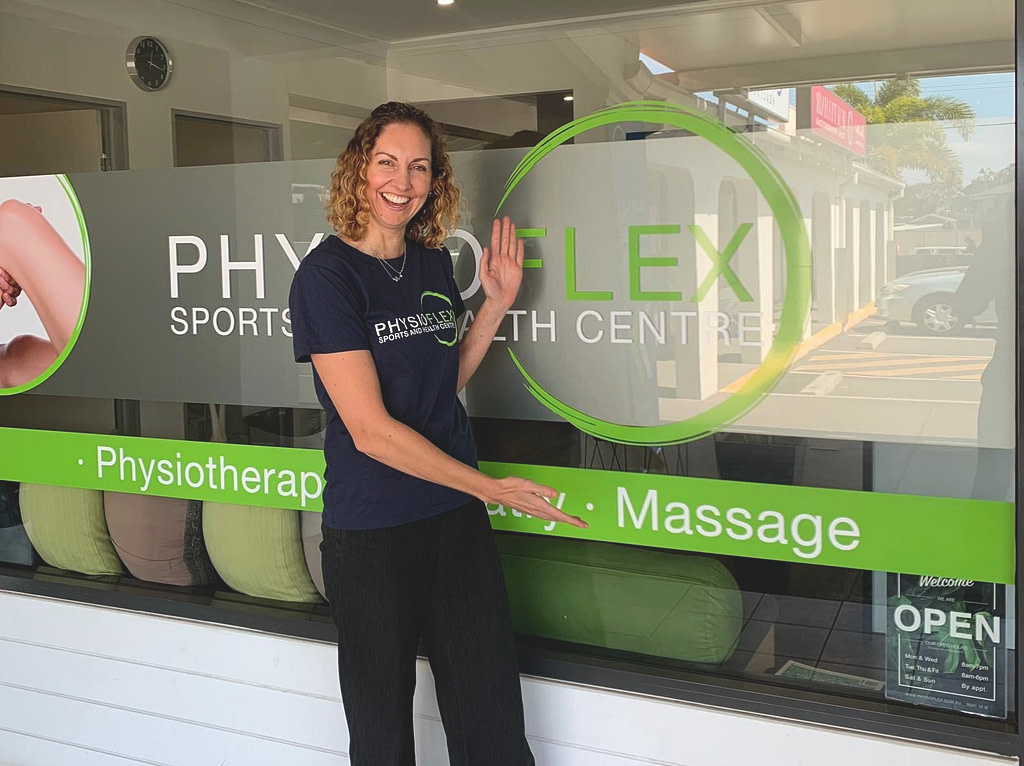 Briana is especially qualified in:
Remedial Massage
Sports Massage
Pre & Post Natal Massage
Fascia Release
Lymphatic Drainage Massage
Aromatherapy Massage
Reflexology Massage 
Briana is passionate about health and well-being while helping others to be their best.  She qualified with a Diploma in Health Science- Remedial therapies at the Australian College of Natural Medicine in 2003.  Once Briana was qualified, she worked here on the Gold Coast for 2 years as a Remedial Therapist in private practice then took her career and her backpack abroad to Europe!  The travelling experience and seeing the world allowed her freedom of learning and exploring to flourish.  
Working alongside Osteopaths, Chiropractors, Physiotherapists, Podiatrists and Sports Psychologists gave Briana an opportunity to gain the maximum from a team approach for optimal results for each individual.  Briana is always excited to attend professional development courses and is happy to compliment the skills she brings to each bespoke treatment. Lymphatic drainage, aromatherapy, scar tissue management, pre and post natal massage, reflexology and fascia release are just to name a few.
When her travelling slowed down, Briana settled in Scotland and pursued her interest in Touch Football and represented, coached, captained and co-captained at many international tournaments over the 19 years she was living there. When pushing to the extremes, there is great empathy and understanding of sporting injuries and management.
Balancing her sporting interests and her career, Briana was proud of becoming Co-Director of her own multidisciplinary clinic which she grew for 7 years before returning to her homeland, Australia in April 2019.
Briana is excited to join the PhysioFlex group to compliment your physiotherapy goals and help you reach your highest potential for great health!  Her friendly and professional approach will allow you to find the balance of remedial and relaxation rewards!
Briana is currently super busy and has a few appointments available on Wednesdays over lunch time so call up now to secure your position. 
Massage therapy can be highly beneficial for everyone. It can help relieve stress, muscle tension, soft tissue injuries, and much more. Overall, it benefits your body as it assists by reducing stress hormones, while encouraging the production of endorphins.
PhysioFlex offers remedial therapy, which assess possible injury or dysfunction, while providing treatment and rehabilitation to restore your body to its best shape. Our massage therapist, Briana Eades, also offers a variety of other specialisations, and will tailor each session to your needs.